I went up to Asheville this past weekend as a bit of a vacation as SWMBO has a cabin in nearby Waynesville, NC. We got to Waynesville on Friday and stopped by Frog Level and Tipping Point breweries. Frog Level had a surprisingly awesome space with a back porch complete with a running creek next to it. It was a little too cold outside, but on a nice day with the mountains in the background it would have been an awesome place to get a pint. The beer was solid and I tried the Bug Eyed Stout, Catcher in the Rye Ale, Nutty Brown, and Salamander Slam IPA.
We also visited Tipping Point brewing that night for another pint and shared a pint of the Hiking Viking Blonde and Punch In The Face IPA. Both were very average.
The real trip began by arriving in Asheville around noon the next day. Wicked Weed was a new brewery I had heard good things about in the past and it just so happened they were releasing their GABF Gold medal winning Brett beer, Serenity, for the first time. We hopped in line to get some bottles and got to taste a few beers also. We had Freak of Nature DIPA and a sour called Malice. I had one sip of Freak of Nature and knew Wicked Weed was legit. It is like a slightly bigger flavor Pliny with a similar cleanliness and bright hop profile. More on Wicked Weed in a bit.
We grabbed our allotment and went on a little brewery tour. First up was Wedge which has an awesome outdoor space, but their tap list was lacking. I had an Oatmeal Stout and half of an Iron Rail IPA before leaving. Our next destination was Burial Brewing. This place is a tiny operation, maybe only 2 BBL, but they had some neat beers on tap. Their Donut Stout was an awesome sweet stout and was served with a donut hole on the side. I enjoyed their beers and this was probably my second favorite brewery I had during this Asheville trip.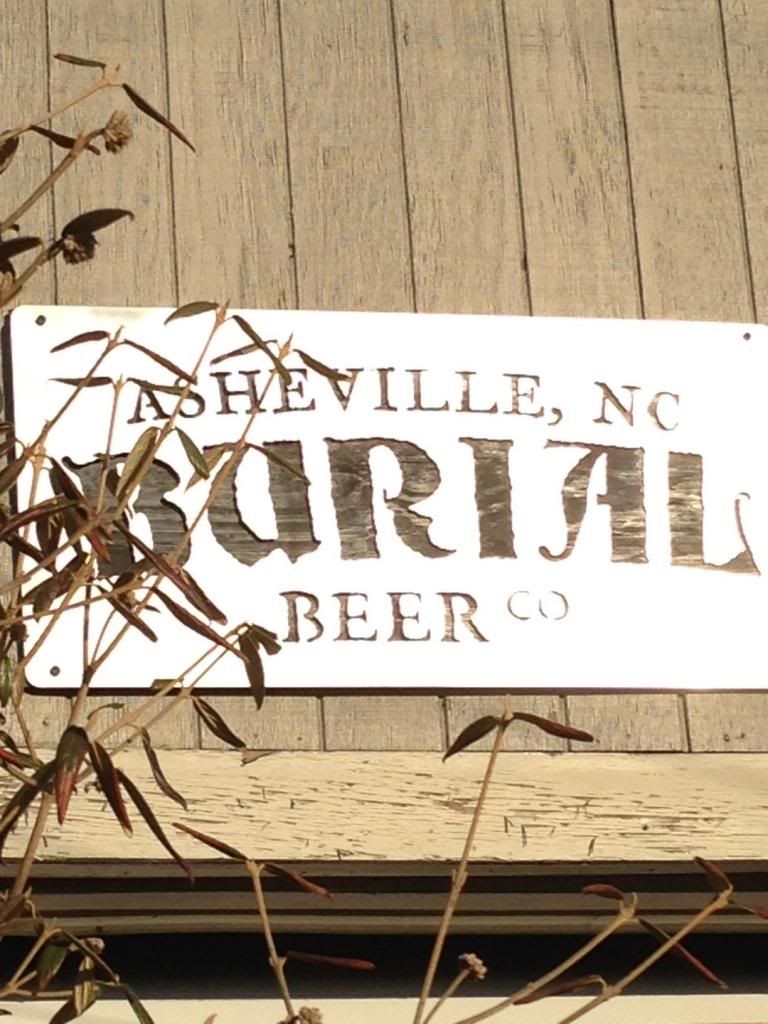 Our next stop was Hi-Wire brewing, a newer operation. It was packed but we got a seat and a flight. This brewery's beers are the definition of forgettable. They're solid examples of classic styles, but you're never going to remember them or recommend them in a town like Asheville. One cool thing about their brewery that I saw was that I believe they're using old dairy equipment to brew their beer. They seemed to have a big mash tun and some fermenters that were previously dairy equipment if I'm not mistaken.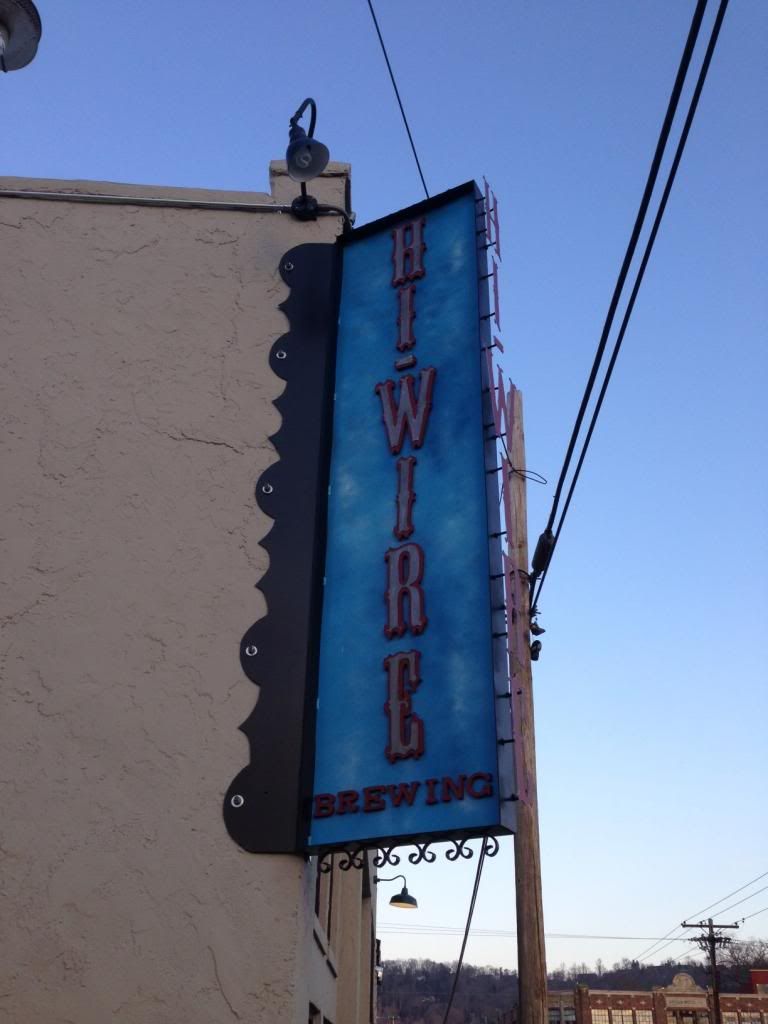 All we could keep thinking about when we were at these breweries was that we needed to get back to Wicked Weed to try all of their stuff. Our first impression was so good that we dropped our dogs off at the hotel and beelined to Wicked Weed. We sat down at the bar around 6 PM and didn't leave until we had tried every beer (something we regretted the next day).
Wicked Weed specializes in west coast IPAs, Belgians and Sours. I have to say that every beer I had was excellent but Freak of Nature, French Toast Stout (Vanilla, spiced sweet stout), Black Ruffian Black IPA, Saison V (liquid raspberries), Black Angel Sour and Genesis Grand Cru were some of our favorites. It's really quite amazing that a brewery as new as them can have such good sours at their age, but they pulled it off. I haven't even mentioned the atmosphere and decor, but picture inside being accented with wood and stone and then an upstairs and outside outside area complete with tables, firepits and more wood. The only place I'd rather get a pint is Stone Escondido and I consider that beer paradise. I can't say enough about Wicked Weed between their beer, service, decor and atmosphere. I would move to Ashville just for them.
That completed my trip (aside from another trip to Wicked Weed in the morning to fight a hangover/drink more great beer) and it was another successful visit in the books. Can't wait to go back and hopefully it doesn't take 5 years this time.