After beer camp, I took a few extra days to visit some breweries around Chico, CA. It just happens that those breweries are some of the best in the country. My trip started by going up, down and through some mountains for upwards of 3 hours. Being a Florida guy, seeing snow capped peaks, going up hills, then winding down at 15 mph was insane. My tiny Chevy Sonic could barely make it.
I finally reached my first destination: Anderson Valley Brewing Company. I started my trip early from Chico because I needed a full day to pace myself and be safe driving, so I was there right when they opened. This being an off day, I was the only one there. I got a sampler to maximize my tastes and ended up with El Steinber Dark Lager, Mowkeef Saison, Poleeko Gold Pale Ale, HIghway 128 Hoppy Pale, Mendo Mello, The Kimmie, The Yink and The Holy Gose and Featherleggy Bulrusher Sour Stout. I've had some of their widely distributed beers before and thought they were good, solid beers. At the tap room, I thought the same thing, they had solid beers, nothing I'd actively seek out. Their taproom and brewery areas were big spaces, nothing unique.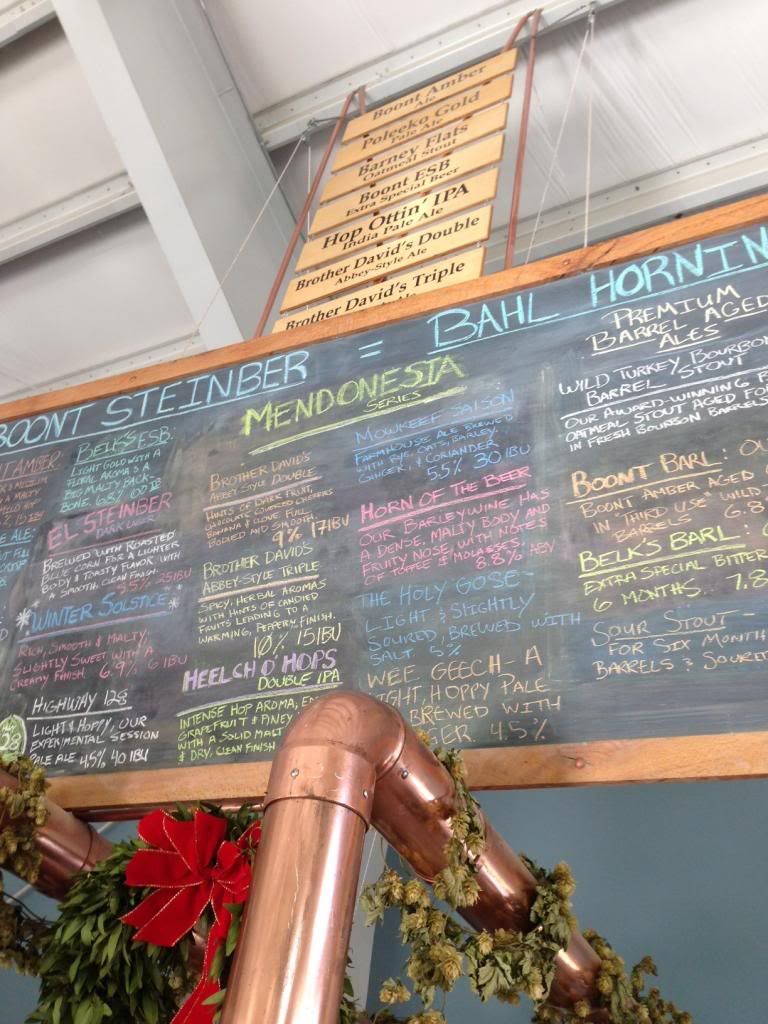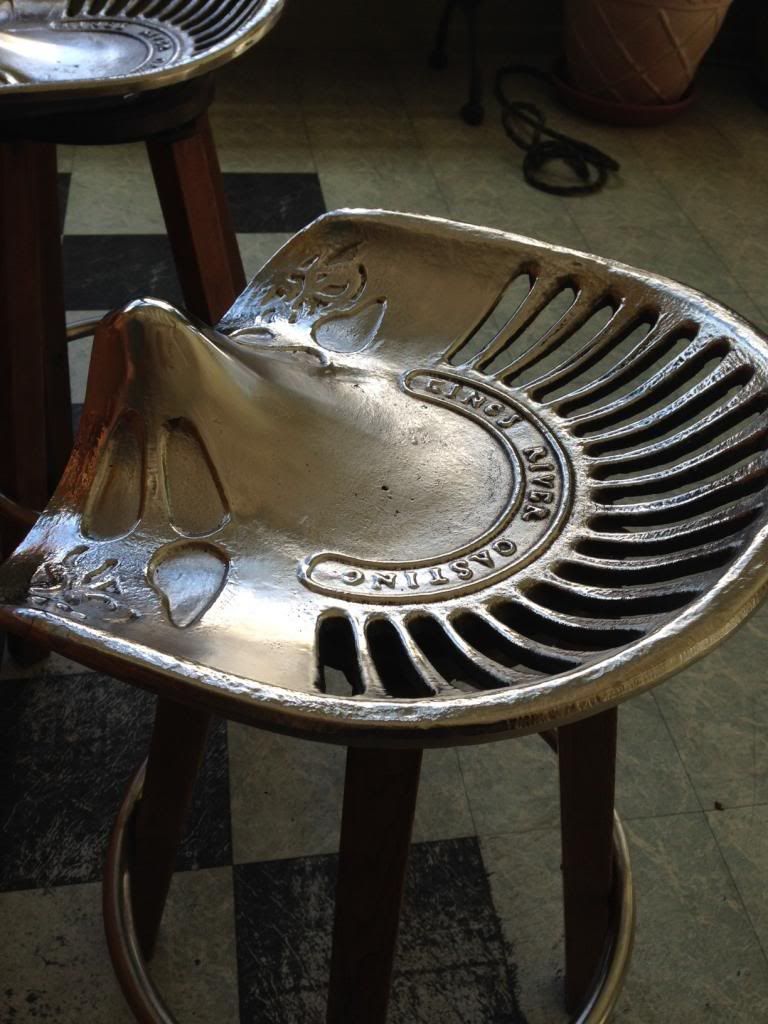 Following Anderson Valley, I started the nearly hour long drive to Bear Republic Brewing. This brewery is in an awesome area of California called Healdsburg which had cool shops, restaurants and then in the middle, the brewpub. I barely got a seat at the bar and didn't want to get a flight due to the business so I chose a Tartare, a very sour Berliner Weisse aged in barrels, which has been a longtime want of mine. I added a blue cheese burger with garlic fried (delicious) to my order, and a Greg's Amber Ale (hoppy amber) before I had to cut myself off. I wish I could have stayed longer, I am a big fan of Bear Republic.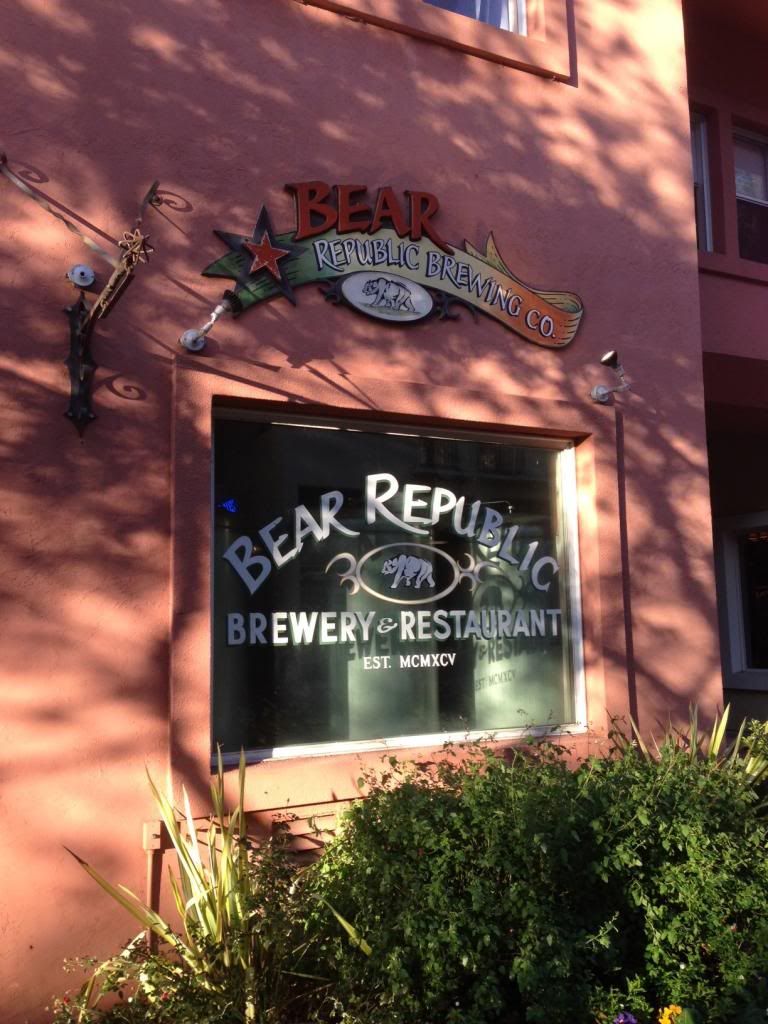 The cumulative effect of 4 straight days of drinking was getting to me, but I kept on going, grabbing a hotel room about an hour south of Bear Republic in Petulama, CA. Guess what was a 10 minute walk from my hotel? Lagunitas Brewing Company. I was very excited for this brewery not only because they make phenomenal and consistently delicious beers but because of their company ethos (oh and following Tony Magee on Twitter has given me hours of entertainment). I walked into an awesome gift shop to snag some beers and goodies, then to their tap room/brewery space. They had a massive outdoor area lit by Christmas lights and it was home to a ton of picnic tables. It was loud, people were laughing and I was in heaven. I snagged a chair at the bar and ordered what I had been waiting for, a Lagunitas Sucks. It was delicious, insanely hoppy, and I was happy. After that I got a sampler of Sumpin Weisse (Lil Sumpin Sumpin with wheat), Double Pale ale, Fusion 18 (triple IPA, wowow!) and what I thought was
Cappuccino
Stout. It took me one sip to realize I hadn't gotten the regular Cappuccino Stout but a rye whiskey barrel aged version! It was awesome. I capped the night with another Sucks and stumbled home.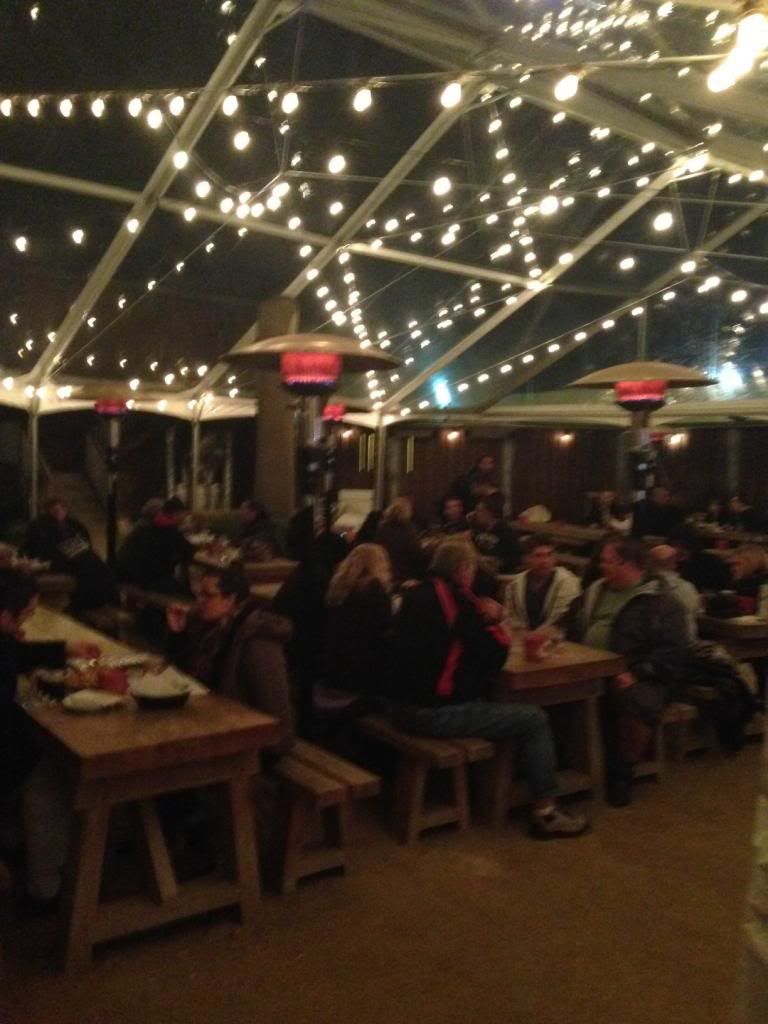 The next morning was the highlight of my trip and my visit to beer Mecca, Russian River Brewing Company. A pilgrimage to this place should be on every beer lovers bucket list. I got to the brewpub around 4 to have my heart sink, no Pliny the Elder! They had a batch go wrong and had to dump it so they were out. It was a bummer, but it really didn't matter because I have had it many times in San Diego. I had to satisfy my urge for hops by having a Happy Hops, Aud Blonde, Row 2, Hill 56, Blind Pig, then a sampler of their entire belgian lineup including: Noble Experiment, Perdition, Damnation, Defenestration, Temptation, Consecration and Supplication. I had a pizza and some Pliny bites (cheese bread with
jalapenos
) and I was in heaven.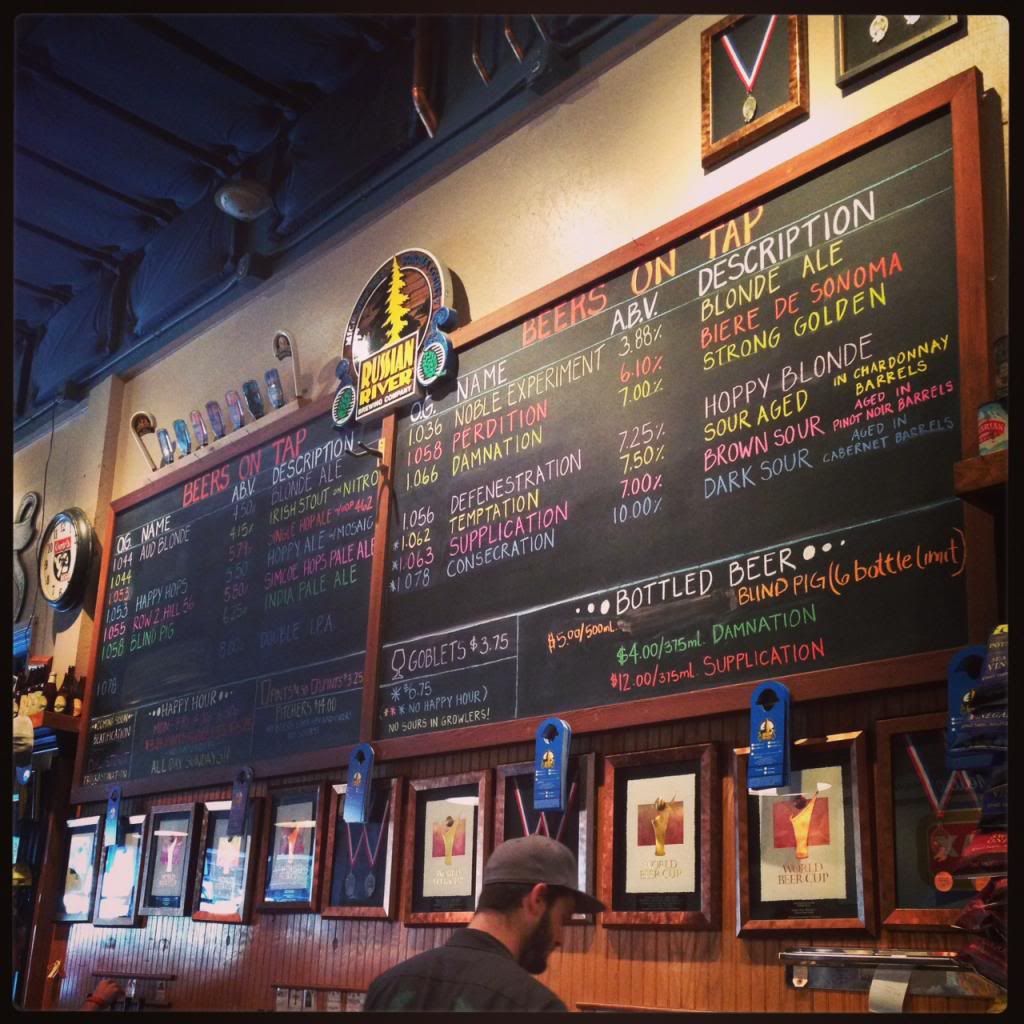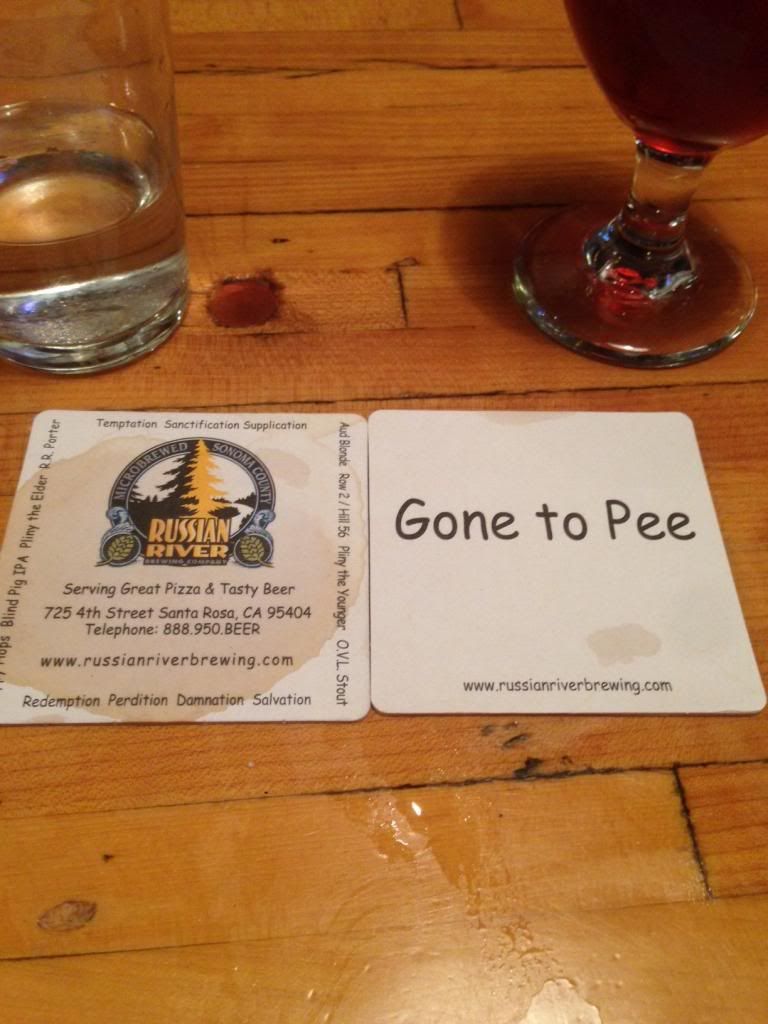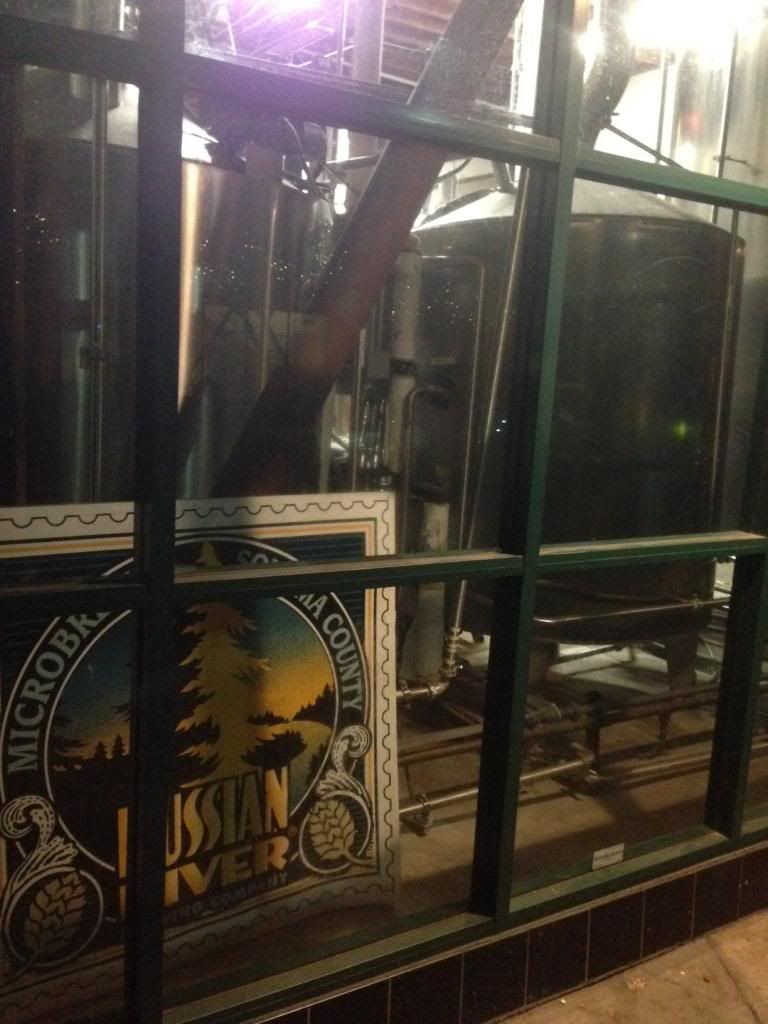 It was an awesome trip which I would recommend to anyone else who's in the area. Next trip, Grand Rapids or Colorado? We'll see.