I just got back from a whirlwind San Diego brewery tour the likes of which I won't recover from for a few weeks. I had just about 4 days in the city visiting my family with SWMBO and made full use of it all. I tried to take pictures and have Untappd to thank for a complete review of what I drank.
First stop was Pizza Port Solana beach for some pizza and one of the best salads I've eaten. Unfortunately Jules Winnfield was not on tap, which I fell in love last time I was here but I still had a delicious Saison de Mule with lime along with my food. I had heard about a new brewery opening nearby so we walked about 2 blocks to Culture Brewing Co. and I had my first surprise of the trip. The space was a small store front with cinder block walls, but it had an awesome vibe and their beer was spot-on. I had an IPA, Black IPA and Black Lager and they were all very clean and delicious. This place might be one to look out for in the future.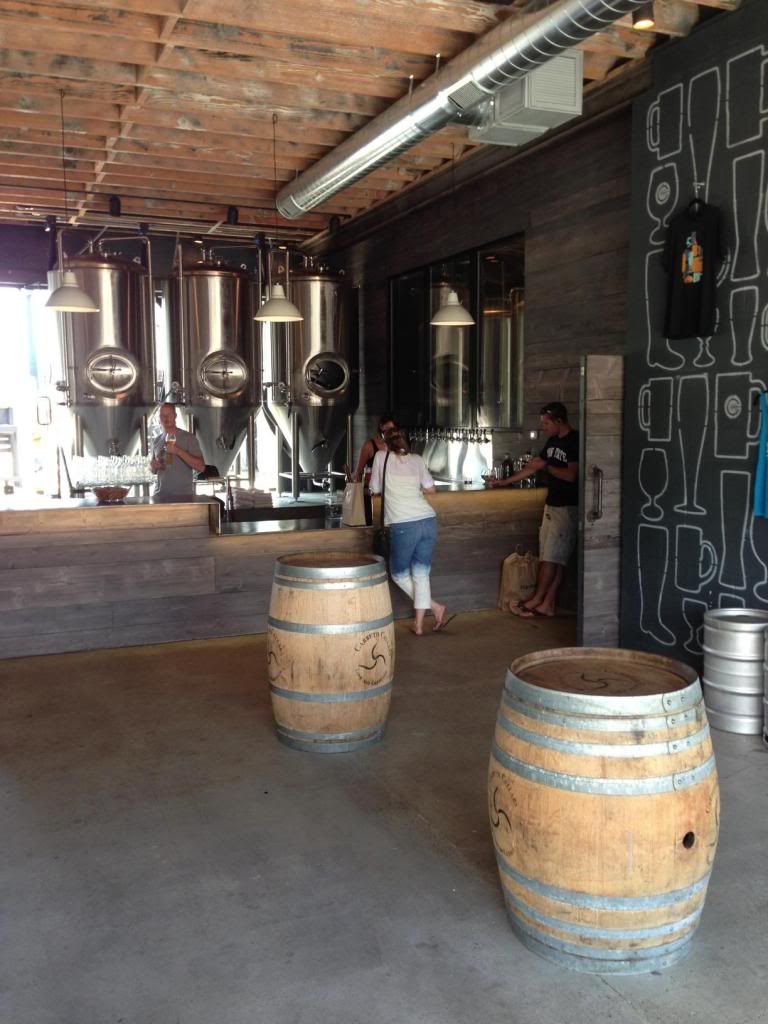 Next stop was the obligatory trip to Stone Bistro and Gardens in Escondido. The entire place is exactly what a beer garden/big brewery should look like and I could literally spend days here. I ordered the new collaboration with Rip Current and a couple of homebrewers, the Coconut IPA, but was quite underwhelmed. Little to no coconut, which was quite disappointing. The place wasn't too busy so we got to go on the tour ($3 for a tasting glass and 4 tasters!) which was the most impressive I've been on due to the sheer enormity of their operation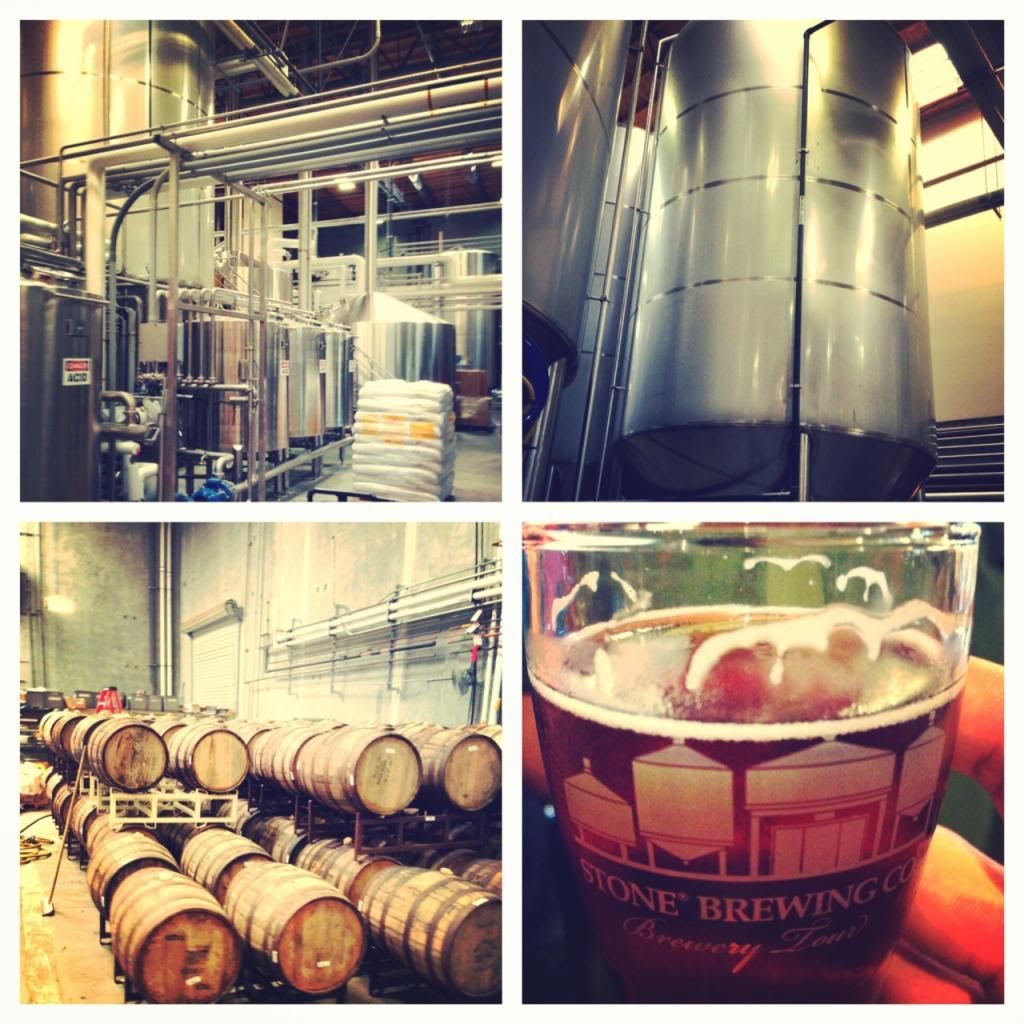 The tour finished with tasters of Levitation, Stone IPA, Arrogant Bastard and their new collab w00tstout, which was a bit boozy at 13%, but I'm happy I can now say I've tried it.
The real reason for coming this far north was to visit Rip Current brewing which opened at 4 PM. We made our way over there and I got a flight of beers, mostly to try Lupulin Lust which I've heard rave reviews about.
My flight had Rail Grab Roggenbier (my first Roggenbier, it was OK, I'm not sure what I was expecting), Barrier Reef Nut Brown Ale, Lupulin Lust IPA, Raked Over Red, Rescue Buoy and sURGEing Current Session IPA. Lupulin Lust was delicious, but a little of a letdown due to the hype I heard, but sURGEing Current was good and the others were solid. Rescue Buoy could use a little work though, it's kind of a bland RIS.
The next (and drunken final stop) was Latitude 33. I hadn't heard especially good things about the place but while we were up here it was worth a trip. The beer was forgettable, but I got a cool taster out of it.
The next day was a rough one but we got up and moving early. A hike over to Point Loma and a slow start to the drinking helped immensely. We made our way to Stone's new amazing space at Liberty Station for some food and drinks. I opened up with a Bite the Bullet IPA, which was a surprise favorite of the weekend and helped with the hair of the dog. I also got a Crimson Gate Keeper, an oaked cherry porter, which was nice, but a bit much for my queasy stomach. Stone Liberty Station is a gorgeous place and would be my number one recommendation to anyone traveling to San Diego. Greg Koch knows what he is doing.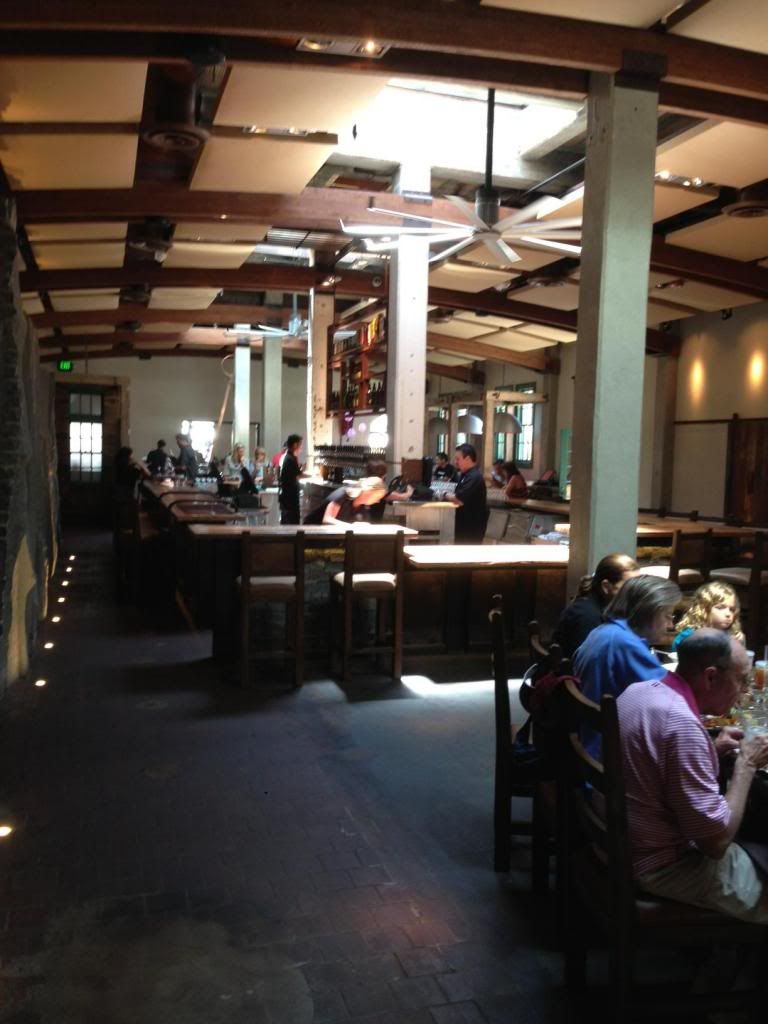 After Stone was my most anticipated brewery stop of the trip. Modern Times was founded by a former Stone marketing employee, hired brewers from Ballast Point and Monkey Paw and employed maybe the most famous homebrewer on the web The Mad Fermentationist to do R&D on recipes and start their sour project. I've been following them for a year or so and their owner Jacob has done a great job on social media, informative blog posts and the like such that my interest was definitely piqued. I got tasters of their flagships Lomaland (saison), Fortunate Islands (pale wheat), Black House (coffee stout) and Blazing World (hoppy red/amber). Their beers are great, especially Blazing World, it has this really juicy and fruity nose and taste. Really great. I also got to try their 100% Brett IPA Neverwhere which was really great and didn't taste a thing like the brett we know, it was clean like an ale yeast. Oh and the tasting room was really cool, decorated with books, bookshelves and of course a post-it note mural of Michael Jackson and Bubbles. You know, totally normal.
The next day we went to AleSmith to pick up bottles of Vietnamese Speedway Stout and Barrel Aged Speedway Stout I had bought online. I got to try Vietnamese on tap and it was fantastic. I'm a huge fan of regular Speedway, and this was better. Also got to try their Lil Devil dosed with Lactic acid which was tart and refreshing.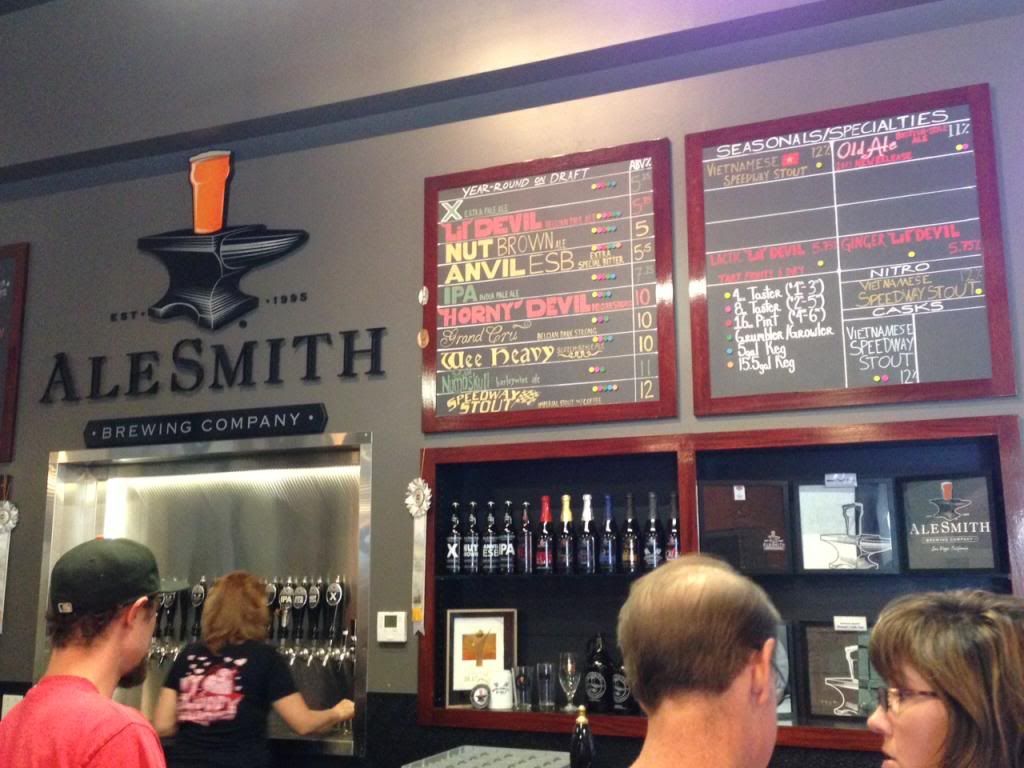 After AleSmith it was on to Societe Brewing. They make some of the cleanest, most flavorful hoppy beers I've had and their tasting room is awesome. The Pupil and The Apprentice are my favorite IPAs, but The Publican pale ale might be my favorite beer because of how easy it was to drink.
One last stop at Coronado Brewing for dinner and their Hibiscus IPA (ehhh, so-so) and a quick stop in Bottlecraft and my trip was done.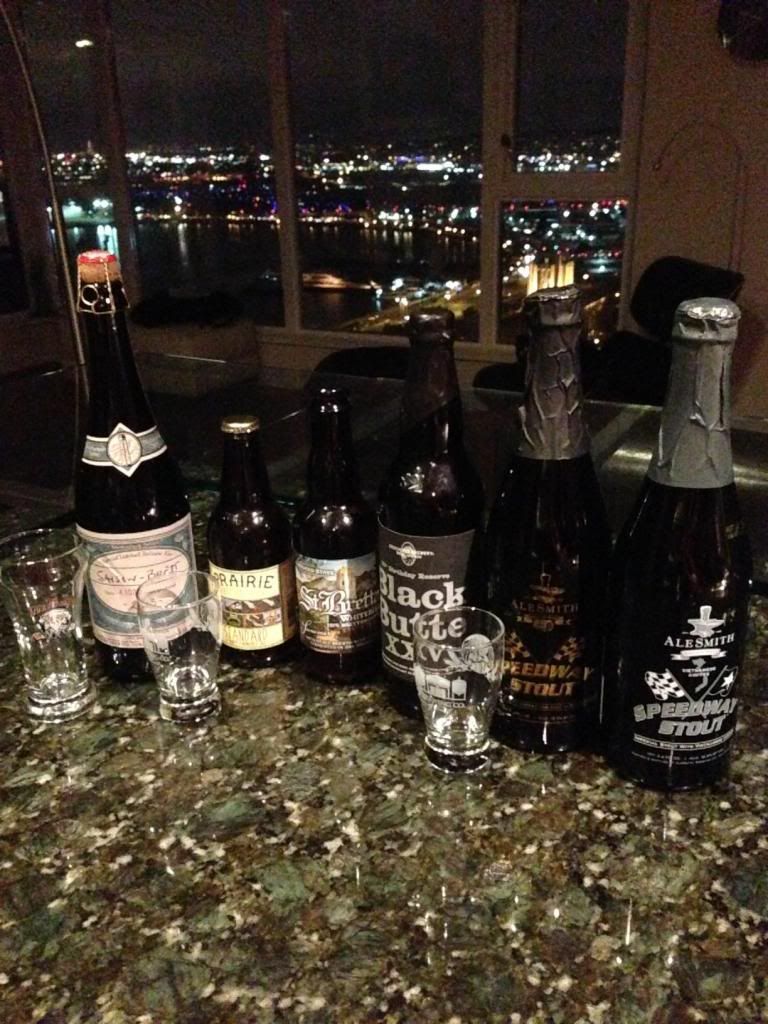 Yet another awesome trip to San Diego in the books. Every time I go I think I've hit every brewery but when I go back there's always some new world-class place opening up. Such a tough life, huh? Cheers!